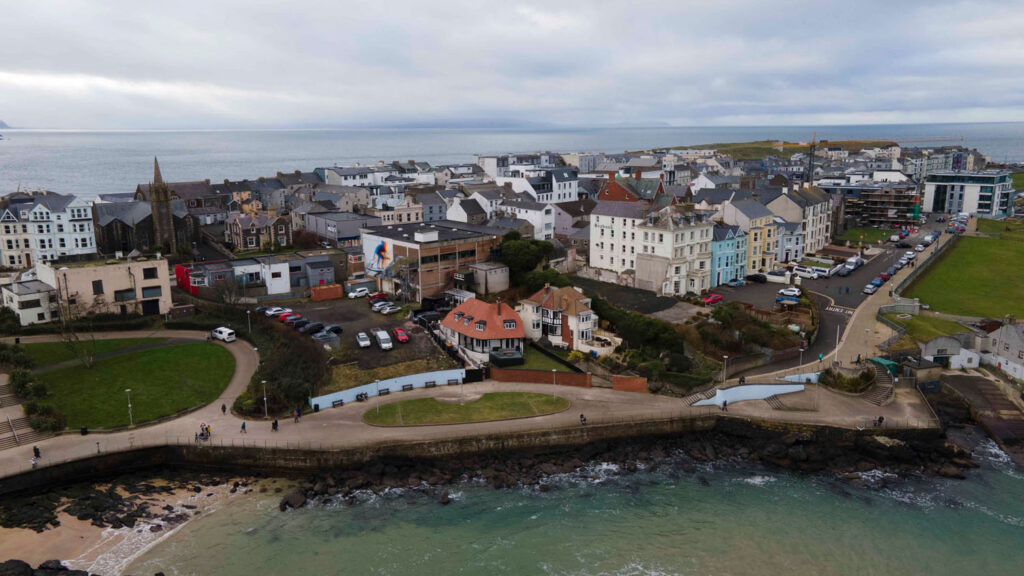 A homely hideaway by the sea…
Inspired by the beauty of the North Coast, Rockdene's original owner built this characterful beach house back in 1919, after falling in love with the area when he was sent to Portrush to recuperate after WW1. It then changed hands in the 1960s, when a well-known builder from Ballymena, Sam Turtle, purchased the property.
Rockdene was actually bought by Sam as a gift for his wife, Betty, who helped him recover his power of speech after a stroke, despite medics saying he would never talk again. It's a house which meant a lot to the Turtle family (and to the Bambricks who owned it after them), so updating and restoring the property has been a labour of love.
Uninhabited since the 1990s, Rockdene has now passed from Betty's siblings, William and Eileen Bambrick, to their great-nephew, who has refurbished the beach house for a whole new generation to enjoy. The house therefore remains in the family and has been given a new lease of life – a place where many more families can create their own lasting memories.
Contemporary restoration with historic charm
Rockdene Beach House still retains many of its beautiful original features, including dormers and bay windows, along with the original staircase and pitch pine supports at the front of the property. These are complemented by the rest of the refurbishment work, which has been sympathetically done to modernise the house while still being in keeping with its quirky character.
The result is a stylish yet homely property which is perfect for families and friends to enjoy on their visit to the coast, effortlessly merging luxury living with everyday comfort. Kitted out with all the mod cons you would expect, Rockdene Beach House has everything from a cosy wood-burning stove and hive heating system, to a state-of-the-art kitchen and stylish, practical bathrooms. There are tiled floors throughout, along with thick-pile carpets in various rooms, while all of the bedrooms deliver sea views and a relaxing ambience.
Exuding historic charm as well as contemporary style, Rockdene now combines the best of both, making all those months of hard work worth it!